The Carl Nielsen Society

The Society is based in Copenhagen. It is a non-profit organisation, run mainly on membership fees by a board working on a voluntary basis. If you want to support us by becoming a member or donating money, please click here.

In its present form, the Society was founded in 1991 on the initiative of Henning Tjørnehøj, who functioned as chairman until 1996. The present chairman is Knud Ketting. The other members of the board are Claus Fabricius-Bjerre, Morten Riise-Knudsen, Henrik Marcussen, Bent Sørensen, and Søren Bojer Nielsen.

Our activities include awarding a yearly prize to musicians or researchers who have particularly furthered the cause of Nielsen. Past recipients include conductors Herbert Blomstedt and Michael Schønwandt, pianist Anne Øland, organ player Grethe Krogh, and Niels Krabbe, first librarian at the Royal Danish Library and at present in charge of the revised Nielsen Edition.

This website and a newsletter in English are our main international activities at present. We are also happy to try to supply you with specific Nielsen information not found on the website. Please use info@carlnielsen.dk for such questions.

If you want to sign up for the newsletter, please do it here.

If you know of forthcoming Nielsen performances and/or recent Nielsen cds not found in the relevant pages of this website, you may help us by supplying the information here, concerning concerts, and here, regarding cds.

Indeed, we welcome any reaction which could assist us in making this website more relevant to users.

The Society has signed an agreement with the Szymanowski Society in Poland to further the interest in our respective composers. More information on Szymanowski and Nielsen here.


This website was made possible through generous donations from the Beckett Foundation and Oak Foundation.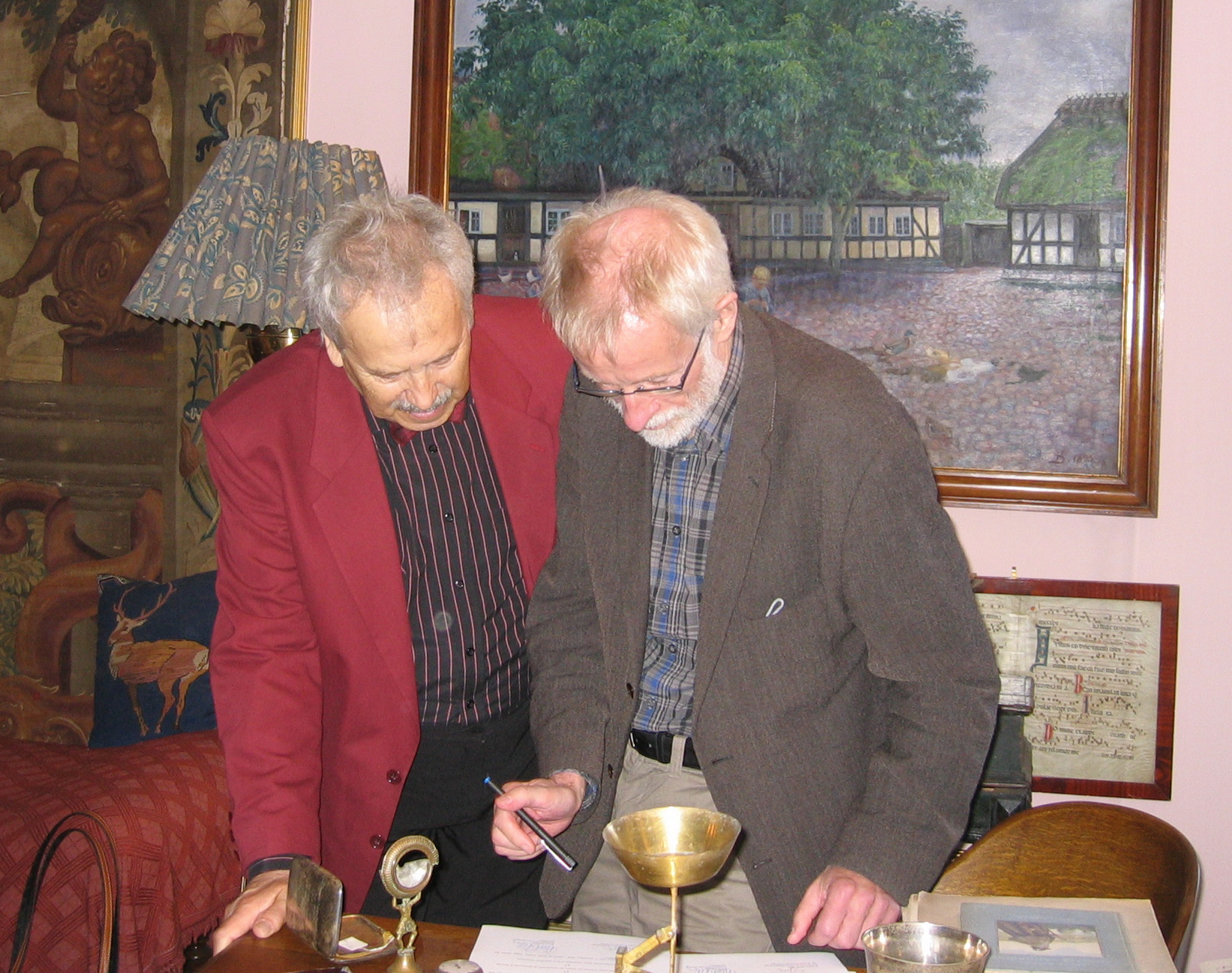 In september 2008 the Nielsen Society has signed its first mutual agreement with another composer's society. The Szymanowski Society in Poland will now promote Nielsen's music in Poland, just as we shall try to increase the knowledge of Karol Szymanowski (1882-1937) in Denmark. The actual signing took place at Nielsen's own desk in the Nielsen Museum in Odense by the two presidents, Dr. Karol Bula (left) and Knud Ketting. More information on Szymanowski and Nielsen here.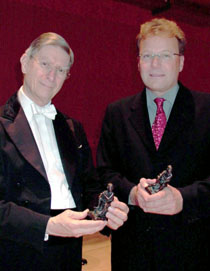 Conductor Herbert Blomstedt (left) and Per Erik Veng, (now former) director of the Danish Radio Symphony Orchestra and Choir, with the little bronze sculpture by Anne Marie Carl-Nielsen, which is part of the honorary prize of the Carl Nielsen Society.