Biography

This web-site version has been written by Knud Ketting. You may quote short excerpts, mentioning your source. Longer extracts may be reproduced only by permission.


If you want to read a book, too, on Nielsen's life and works...

Robert Simpson: Carl Nielsen - Symphonist. London, 1952, rev. version New York, 1979.

Jürgen Balzer, ed.: Carl Nielsen Centenary Essays. Copenhagen, 1965.

Mina Miller: Carl Nielsen - a Guide to Research. New York and London, 1987.

Mina Miller: The Nielsen Companion. London, 1994.

Jack Lawson: Carl Nielsen. London, 1997.

David Fanning: Nielsen: Symphony No. 5. Cambridge, 1997.

Karsten Eskildsen: Carl Nielsen - Life and Music. Odense, 1999.

Carl Nielsen Studies. Vol. 1 Copenhagen, 2003. Vol. 2, Copenhagen, 2005, Vol. 3, Copenhagen, 2007.


If you wonder...

whether Nielsen had the very characteristic short and bristling haircut for his whole life, then go directly to the Portrait gallery.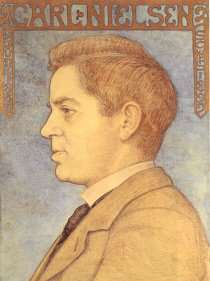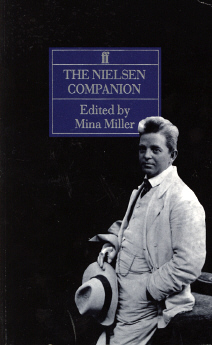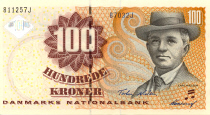 Nielsen's portrait graces the most common present-day Danish banknote, the 100 kroner bill.